Converting your life to Crypto? Here's a list of ways to cure your fiat addiction. Please share more South African Bitcoin and Lightning vendors in the comments or on this thread: https://twitter.com/carelvwyk/status/1427502637797322777?s=20.
BitRefill
One of the most well-known and longest running Bitcoin / Lightning vendors of digital goods (airtime / data / vouchers) is strengthening their position in South Africa. They now support a large number of physical retailers as well including PicnPay, Dis-Chem, Netflorist, MrD Foods and Cape Union Mart. See their list of products and services here: https://www.bitrefill.com/buy/south-africa/?hl=en
6Dot50
Stellenbosch based startup 6dot50 aims to shield merchants from crypto volatility. Convert Sats into Digital Rands you can spend on digital goods or at WiCode / Zapper enabled merchants.
LNURL Pay Generator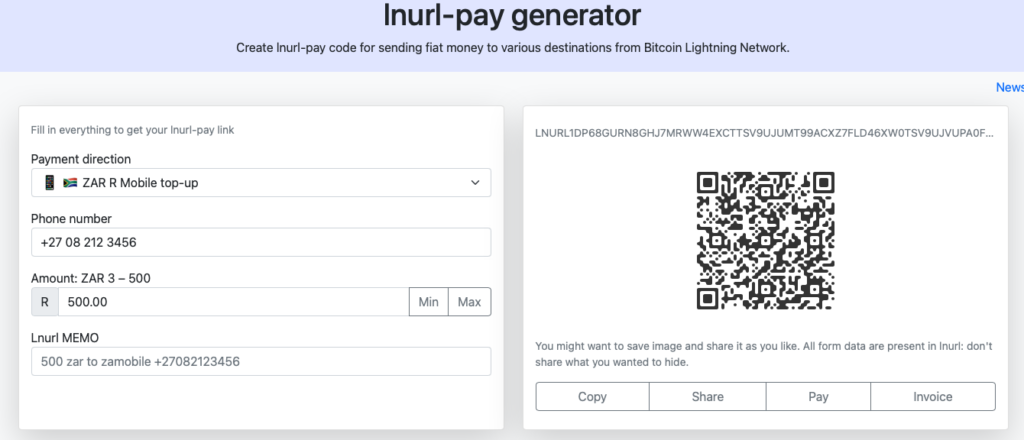 https://lnurl-pay.me lets you generate Lightning Invoice URLs that converts straight into airtime.
Restaurants and Bars
External Lists
Lists of Businesses that accept Bitcoin on external sites: